A (sometimes very enjoyable) part of my job as event planner for government conferences is to preview properties and conduct site visits for upcoming events. I have had the opportunity to travel quite a bit this past year and enjoyed some fabulous accomodations. Having completed a number of site visits and events, I can certainly give valuable input on
The Loews Coronado
in San Diego California,
The Gaylord National in DC's National Harbor
, and
The Tides Inn
are among my top resort and spa reccomendations for 2010.
Each have their own flair and their own specialty. Whether is be the fine cusine or Mixology classes at the Mistral Resturant at the Loews Corondao, the well appointed luxy suites at the Gaylord National, or the first class Spa at the Tides on the Chesapeake these properties are top facilities for event hosting. Attention to detail and in tune to the smallest touchessucessful event planning requires, these folks really cater to their clients.
Grand Lobby Loews Coronado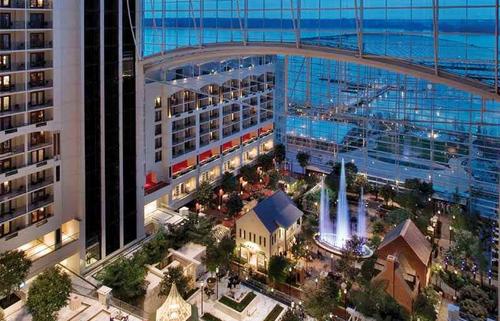 Atrium Gaylord National
Warm accomodations of the quaint Tides Inn, VA